Peasants and Proverbs: Pieter Brueghel the Younger as Moralist and Entrepreneur
The Barber Institute of Fine Arts – 21 October 2022 – 22 January 2023
Next autumn, the Barber Institute will shine the spotlight on Pieter Brueghel the Younger (1564 – 1638), an artist who was hugely successful in his lifetime but whose later reputation has been overshadowed by that of his famous father, Pieter Bruegel the Elder (c.1525 – 1569).
Born in Brussels, Pieter Brueghel the Younger was just five years old when his already renowned father died prematurely. Clearly talented, by the time he was around 20-years old, Brueghel the Younger was already registered as a master in Antwerp's Guild of Saint Luke. In 1588, the year of his marriage, he took on nine apprentices, demonstrating that he had established a successful studio. His workshop produced an abundance of paintings, ranging from exact copies of famous compositions by his father, to pastiches and more inventive compositions that further promoted the distinctive Bruegelian 'family style', usually focused on scenes of peasant life. He was, as a consequence, later deemed a second-rate painter, capable of only producing derivative works.
As this Barber exhibition will highlight, a more sophisticated understanding is now emerging of a creative and capable artist, and a savvy entrepreneur, who exploited favourable market conditions from his base in cosmopolitan Antwerp. From this deeper understanding of his practice, his favoured subjects and the market for them, we gain a more profound and compelling insight into the society in which he operated and its preoccupations and passions.
The latest in the gallery's in-focus series of exhibitions, Peasants and Proverbs shares recent research into the Barber's comical yet enigmatic little painting, Two Peasants binding Faggots, setting out fresh insights and offering a new appreciation of a figure whose prodigious output and business skills firmly established and popularised the distinctive 'Brueghelian' look of Netherlandish peasant life.
A dozen other versions of Two Peasants Binding Faggots exist and, by displaying some of them alongside the Barber painting, and using the insights gleaned from recent conservation work and technical analysis, the exhibition will explore how Brueghel the Younger operated his studio to produce and reproduce paintings, and the extent to which the entire enterprise was motivated by trends in the contemporary art market.
The exhibition will also probe the likely meanings and significances of the painting's intriguing, but evidently popular, subject – the gathering of firewood in winter. Two Peasants Binding Faggots provokes so many different questions. Should it be understood as an approving commentary on the virtue of pastoral labour or as a criticism of rural pilfering? Do the two figures, one thin, one fat, represent the sins of gluttony and lechery? Is Pieter Brueghel the Younger making his wealthy patrons confront the hardships of peasant life or amusing them with his depictions of conventional humorous 'types'. Such questions open up the rich Netherlandish tradition of proverbs, against which these scenes showing the cyclical and symbolic nature of the agricultural year can be better understood.
The lead academic curator for the exhibition is Dr Jamie Edwards (Exeter University), a Brueghel specialist and former lecturer and student at the University of Birmingham. The exhibition will be co-curated at the Barber Institute by Robert Wenley, Head of Collections.
The Barber's picture will be displayed alongside five key works, by artists including Simon Bening, Marten van Cleve and Pieter Breughel the Elder.
'Brueghel's painting is one of the brightest stars in the Barber's stellar collection; it intrigues for being at once comical and sinister, childlike and sophisticated, engaging and challenging. In fully unpacking the significance and meaning of this little gem, this exhibition will take the visitor on a fascinating journey into the past – but with lessons for our own time.'

Robert Wenley – The exhibition's co-curator
'This exhibition, full of human comedy and comment, recovers a lost world of proverbial thinking which helps us appreciate how the Barber's delightful small panel by Brueghel the Younger is not only able to pack such a powerful visual punch but also conveyed ambiguities and complex meanings to its contemporary audience.'

Director of The Barber Institute Nicola Kalinsky
The display will be accompanied by a richly illustrated full-colour paperback catalogue; with contributions from authors including Jamie Edwards, Christina Currie, Ruth Bubb and Robert Wenley, it will be published by Paul Holberton Publishing.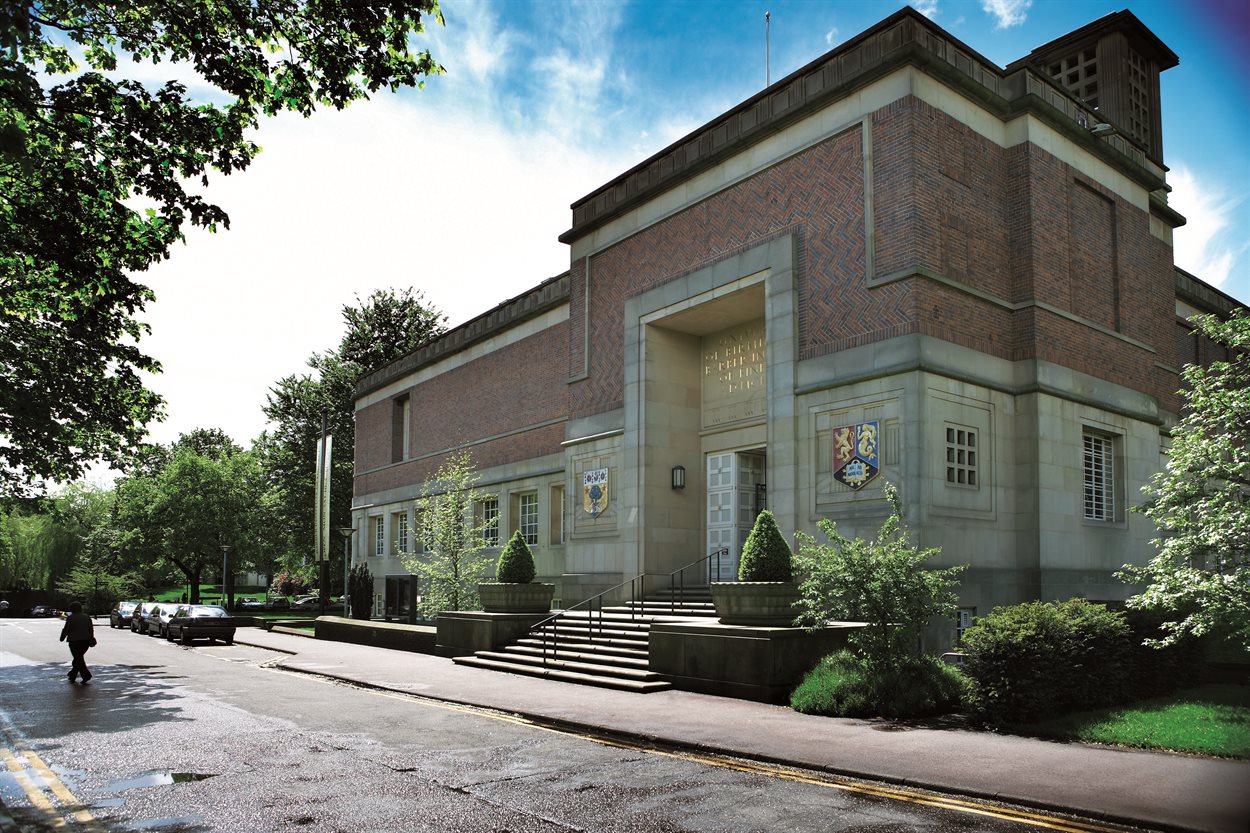 The Barber Institute of Fine Arts is the art gallery, principal art collection and original concert hall for the University of Birmingham. It was founded in 1932 'for the study and encouragement of art and music' by Lady Barber, who stipulated the acquisition of works 'of that standard of quality required by the National Gallery and the Wallace Collection'.  Housed in Birmingham's most significant Art Deco building, designed by Robert Atkinson, the Barber Institute is home to a National Designated Collection, acquired and owned by the Henry Barber Trust and with holdings that now include some 160 paintings, dating from the early Renaissance through to the late 20th century, more than 800 works on paper, as well as sculpture, decorative arts and one of the most important caches of Roman, Byzantine and Medieval coins in the world. The collection features key works by Botticelli, Bellini, Rubens, Gainsborough, Reynolds, Turner, Whistler, Rossetti, Monet, Manet, Degas, Renoir, Rodin, Gauguin, Van Gogh, Bellows, Magritte and Auerbach.
Discover more at www.barber.org.uk, on Twitter @BarberInstitute, Instagram @barberinstitute and Facebook 'The Barber Institute of Fine Arts'