The Butchers Arms Restaurant – Priors Hardwick – Warwickshire
The last time my wife and I ate out at a restaurant was way back in February. We were at the Sky Tower, Auckland, New Zealand in a revolving restaurant appropriately named Orbit360.
Within a week of our return to the UK Lockdown began and our regular visits to restaurants & hotels had to stop. When easing began in early June we were both very keen to support our local pubs & restaurants by eating & drinking out as often as we could.
We had visited The Butchers Arms – Priors Hardwick on a number of occasions previously and had always been impressed with the good quality & range of food on offer and the professional & efficient table service in pleasant surroundings.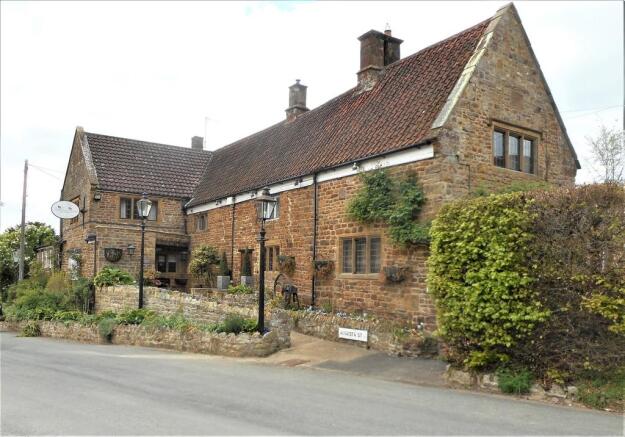 We had no reservations about booking during the current health crisis. We were both made to feel very relaxed and comfortable during the evening.
I had already decided I wanted a fish night so I opted for the Grilled Sardines on Toast as a starter, recalling our Portugese trip to Porto, and the traditional Fish and Chips with a huge Cornish Crispy Haddock, plenty of chunky chips and tasty English garden peas. Terrific!
For starters my wife chose the Butchers Arms Fishcake. A fishcake, but not as we know it! This incredibly tasty fishcake is made with salmon, smoked haddock, cod, haddock and prawns served with a delicious wholegrain mustard sauce! What is there not to like?
For her main meal she chose the Tournedos Rossini. A beautifully prepared fillet steak cooked how she likes it, medium rare! The dish was served on a brioche crouton topped with a slice of a fresh rich Madeira truffle pate which she said was stunning. The dish was completed with several succulent mushrooms & her favourite dauphinoise potatoes & truffle sauce jus.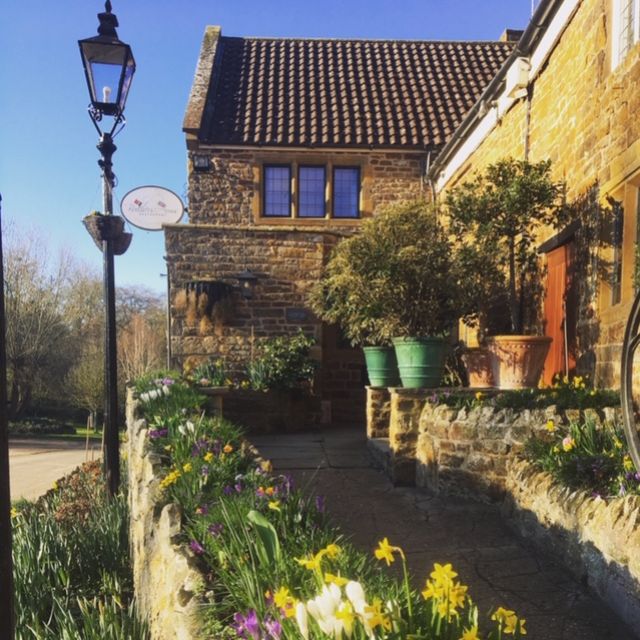 What I didn`t know was that this traditional French steak dish was named after 19th century composer Gioachino Rossini. Its invention is attributed to French master chef Marie-Antoine Carême. A little foodie knowledge as well as fine food goes a long way!
Desserts are always a problem for me because I could eat them all, but on this occasion there was no deliberation as I chose the Pastel de nata, a wonderfully simple Portuguese egg tart pastry, dusted with cinnamon which I had fallen in love with during our many trips to Portugal. My wife went for her favourite dessert, the Crème Bruleè with a shortbread biscuit. Both were wonderful!
"One cannot think well, love well, sleep well, if one has not dined well."

Virginia Woolf
We really enjoyed our evening out. We had no worries about Covid-19, in fact I forgot about it completely as I sat back and relaxed with other diners enjoying some wonderful food & drink. A perfect evening to escape the pressures of the last few months.
Nuno, Allison and the team at The Butchers Arms have provided a safe and comfortable environment in which to eat well and enjoy any occasion. Serving staff were equipped with face coverings and the dining tables were spaced comfortably apart and all bar areas roped off. Sanitisers were provided at the door on entry and a one – way system was in operation throughout the restaurant. There were no issues with the use of toilets, free movement to and fro with signs reminding visitors to social distance.
Chancellor of the Exchequer Rishi Sunak has made eating out even more attractive with his Eat Out to Help Out Scheme which offers a 50% discount on food and non-alcoholic drinks to eat or drink in (up to a maximum of £10 discount per diner)
The Butchers Arms has recently registered to be part of the initiative but they are also offering their own set £25 lunch & dinner menu from Tuesday to Saturday with the usual roast on Sunday.
Three courses for £15 is proving to be very popular, so if you would like to take advantage of this offer I would suggest you book your table by phoning on 01327 260504 or email info@thebutchersarms.com ASAP as spaces are limited.
Check it out! We loved every minute of our evening.
Please let them know you read my review when booking!